Benefits of Video Marketing
If you have an online business, then one of the best things you can do is to leverage the power of video marketing. In this article, we'll review the top benefits of video marketing, how search engine optimization (SEO) video marketing is used to increase website traffic, a video strategy used to generate more leads, the best video creation tools, and the benefits of using great promo videos, whiteboard & explainer videos and screencast video to promote your product or service online.
Benefits of Video Marketing
More than 1.9 billion users visit YouTube on a monthly basis and watch billions of hours of videos every day, making YouTube the second most visited website in the world. Video has become an extremely powerful tool for businesses to increase awareness of their brand, drive more traffic to their company sites, and reach a broad audience around the world. If you aren't taking advantage of video marketing, then you're missing out on a huge opportunity to grow your business online.
Benefits of Video Marketing #1: Video Marketing Increases Brand Awareness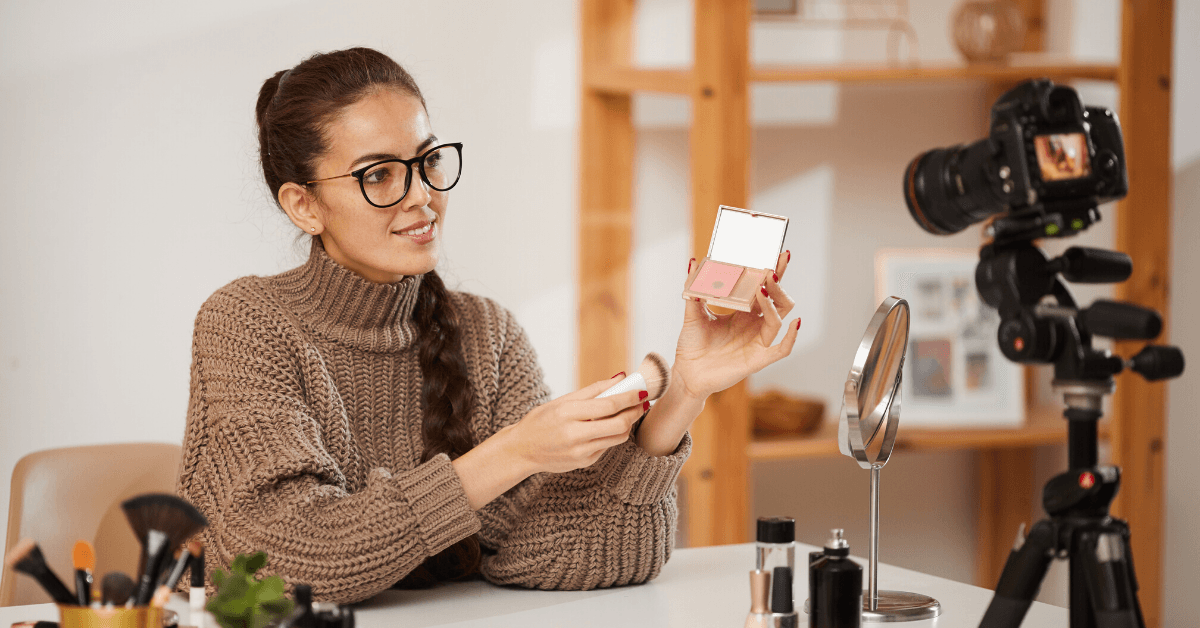 The uncountable benefits of using promotional videos and whiteboard & explainer videos to promote your brand are irrefutable. Creating a new brand is a hard task which needs a concentrated marketing strategy. Business owners must exploit all digital marketing channels to promote their brand. Displaying promotional videos on your website and social media profiles is an effective video strategy that can help increase brand awareness and generate new leads. A video clip that goes viral over the internet can turn an unknown business into a household name.
Benefits of Video Marketing #2: Video Can Increase Your Online Presence
Video marketing has rapidly become one of the most effective ways to reach your target audience. Consumers typically want content that is quickly digestible and easily accessible. This demand is evident as businesses have greatly increased their use of great promo videos.

If you take the time to craft a great video strategy, and utilize the SEO video marketing techniques to improve the ranking of your video, then the long-term benefits of promotional video production and animated video production may drastically improve your conversion rate and increase your online presence.

Users constantly seek out video as a key way for retrieving information quickly. A video strategy used by many companies is to provide your audience with smaller chunks of video content more often. As an example, you can use an online video spokesperson to briefly describe your product and service, or a screencast video to show a quick tutorial or product review. Animated whiteboard & explainer videos are excellent for captivating and engaging your audience with the 2d and 3d graphics.
Benefits of Video Marketing #3: Video Marketing Reveals Your Personality
There's not just one, but many styles of animated marketing videos such as whiteboard animations, explainer videos, promotional videos, cartoons, and motion graphic videos that include character animation. Character animation is a great way to develop your brand persona, because it allows you to easily convey your message with great visual quality. With animated video production, you don't need to hire filmmakers or actors, however, you will need to hire voice-over talent. Most animated video production companies include a male or female voice-over with the video.

The style of your animated marketing video will reveal your brand personality. If you want to present your brand with some humor and a more human approach, you can use a character animation video. If you need a video about a serious cause or a corporate presentation, then a promotional video may best suit your needs. It all depends on how you want to introduce your brand to your potential customers.
Benefits of Video Marketing #4: Video Will Help Boost Social Media Engagement
Video marketing is still the best technique to create engagement on social media platforms like Facebook, Instagram, YouTube, and Twitter. Video has become the core means of communication between brands and their customers. The type of platform your customers use, and your target audience are factors that need to be considered when creating your online video strategy to boost social media engagement. You want to spend time posting videos where your audience is most likely to respond.

People are more likely to watch videos when they're out-and-about. Standing in a long line goes much faster when watching a video. When your audience is watching on-the-go, they need short videos to keep them engaged. Videos less than five minutes long are watched the most and half the time they are watched on mobile devices.
Social networks all have their own unique social video strategy features. What does well on one platform might not work on another. Simply being present on a platform does not necessarily bring success. Brands must be able to reach users on a platform in a way that's true to its community and norms.
Benefits of Video Marketing #5: Video Marketing Can Build Trust and Credibility with Your Audience
Video is a powerful conversation starter because it can prompt people to ask questions about your brand, product or service. It enables your company to build a personal connection with your audience. A recent study discovered that users are 10 times more likely to interact with video content than any other social post. This type of communication can ultimately build customer loyalty because your company will be able to reveal honesty and interest in your audience.

Video Marketing Tips to Get a Competitive Advantage
Video Marketing Tip #1: SEO Video Marketing Improves Your Search Engine Ranking
People search on Google and Bing daily to find information. Search engine optimization (SEO) isn't just a video strategy for driving more traffic to your website. SEO is also essential for video marketing if you want your content to be discoverable in the search engines. Make sure that you put relevant keywords throughout your video titles, descriptions, and in your tags and video meta data when posting videos online.
Video Marketing Tip #2: Video Marketing Enhances Your Email Marketing Campaigns
Publishing quality videos on your website and social media accounts is a substantial first step in promoting your business, but you must make sure that your audience knows when you post new content. The best way to do this is by delivering updates directly to their inbox. Email is still one of the best channels that you can use to reach your target audience. You can include links to your latest video post directly in your e-newsletter campaigns. Aweber and MailChimp is a great email autoresponder service to use to accomplish this. Additionally, adding video content to emails may lead to a 200%-300% increase in click-through-rates.
Video Marketing Tip #3: Video Marketing Conveys Information More Efficiently
Video marketing is a great way to show people what your products are about, transferring information to them more efficiently and getting that information to stick in their memories. Many companies also use animated whiteboard & explainer videos to explain complicated concepts. 97% of marketers found that video marketing for business increased understanding of their product or service. They also found that 95% of consumers have watched an explainer video about a product, and 72% would rather watch a video to learn about a product than read written content.
Video Marketing Tip #4: Video Marketing Is an Excellent Return on Investment (ROI)
Measuring the ROI you get from video marketing will depend on what you're looking to accomplish. However, most businesses who measure their own KPIs (Key Performance Indicators) related to video marketing find that video has a huge return on investment, sometimes even bigger than expected. This applies to companies, both large as well as small businesses.

Video now generates three times as many monthly visitors to a website as plain text posts. Your video strategy should include content that appeals to a very specific niche (your audience). Creating a highly targeted video that has the exact persona and interests of your audience will be much more valuable for driving sales than trying to appeal to everyone. Whether you're creating whiteboard & explainer videos, promotional videos, screencast videos, product demonstration videos or online spokesperson videos, each type of video can give your business a great ROI.
Video Marketing Tip #5: Video Marketing Increases Ad Effectiveness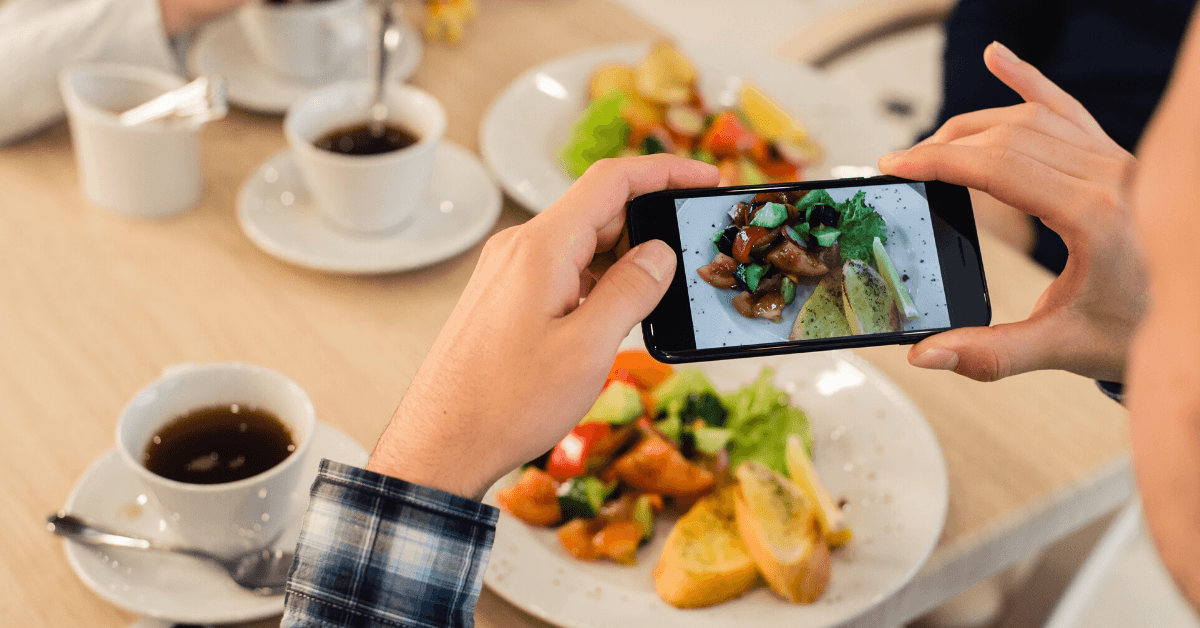 You can run paid video ad campaigns through Google Ads, Facebook Advertising, Instagram Ads and YouTube Ads to help increase brand awareness and generate new leads. You have about 8 seconds to capture your audience's attention so make sure that the beginning of the video contains important information and the end of your video should include a clear call to action that instructions viewers what to do next.
Ways to Grow Your Audience with Video Marketing
A good video marketing strategy will help you grow your business and generate better results overall from your marketing, whether we're talking social media, your blog or website or any other platform you might be using to promote your (new) business. With six out of ten people preferring to watch videos online rather than surfing channels on the T.V., it makes sense why brands are trying to build their presence on the powerful video platform. Unfortunately, because there are so many videos being uploaded to the site daily, it can be challenging to get the views for the videos that you worked so hard to create. Fortunately, there are several easy ways to grow your audience with video
Video Marketing Tip #6: Create Quality Content
Creating quality video content is important. Instead of being overtly salesy, an effective video tells a story. Make sure the introduction stands out. Your video's title should be stimulating and eye-catching in order to grab a viewer's attention. Focus on the mission and less on the product. Remember, don't be boring. An effective video marketing campaign should have search engine optimization (SEO) in mind. To ensure maximum SEO value from your videos, accompany the video with a well-written description that is tagged with relevant keywords to help boost the video's SEO. Using free tools such as google free keyword finder is great to identify the most search keywords in your niche. To rank your videos quickly, search for videos with a high search volume and low competition.
Video Marketing Tip #7: Use Call-to-Actions in Your Videos
Placing call-to-actions within your videos can help to encourage engagement with your audiences and grow your channel. You can video annotations in your video to get viewers to subscribe to your channel, or you can add a call to action at the end of the video so that it blends effortlessly with your content. An example call to action may say, click the link below to learn more, for more information visit our website below, or subscribe to our video channel and share this video with a friend.
Video Marketing Tip #8: Link Your Video to Your Website or Blog
The purpose of the video is to get people to visit your website. Always include a link back to your main website, product or service page when posting a video. Links can be shown directly in the video or it can be added to the video description. We recommend doing both. Adding your website link to the video description also generates social signals on many platforms and it increases your search engine ranking on google, bing search and similar sites. By posting your website link along with your video, people can see that a YouTube channel, a Twitter handle, Facebook page and a website are all related. Linking building is an important part of a successful video marketing strategy. Once your video is uploaded to a video hosting platform such as YouTube, Facebook or Vimeo, then post links to the actual video on different social media platforms to drive more traffic back to the original video. Sites like Facebook love when you upload videos directly on their site, so in addition to adding a YouTube link as a post, also upload your brands video directly on Facebook and Instagram.
Creating a successful YouTube channel requires a blueprint so that you can stay on track. Here are four tips to follow when planning your video marketing strategy
Video Marketing Tip #9 – Define Your Brand
Before you begin creating your video strategy, you need to know who you are, what you like, and how you want to present yourself to your target audience. You need to focus on something that you're well-informed or passionate about. As long as you do what you love, and do it well, you'll be able to attract an audience. There is no end to the things that you can do on YouTube, so go out and find your path.
Video Marketing Tip #10 – Define Your Capability
Make sure that before you start to plan and create content that you take your gear and capability into account first. What was just a blip on the radar a few years ago is now a top content marketing priority for brands and influencers everywhere. Yet the barrier to creating video marketing content that resonates with audiences can still feel high. You need video editing software, video camera equipment, video lighting and video editing skills if you plan to do it yourself.
Video Marketing Tip #11 – Define Your Audience
The most significant part of promoting video is producing a good relationship with your audience. It will single-handedly decide your success or failure. Everything that you do needs to be focused on building your target audience. As you develop a relationship with your target audience, you'll start to build demographic information that can help you tailor your content so that you can appeal to a broader audience.
Video Marketing Tip #12 – Create a Content Schedule and Stick To It
An important video strategy is and maintaining a posting schedule and being constant. Uploading quality content regularly is much more important than having a rare, mind-blowing content. The benefits of video marketing on a content schedule is that it keep's your audience's attention on your channel. This method makes it easier for you to develop a relationship with them. Use a social media management tool such as Hootsuite to plan and post to multiple social media platforms. This will save you hours of time.
Type of Videos To Use In Your Video Marketing Campaign
Online Video Spokesperson
A video spokesperson is a spokesperson who appears on a website or in a video to greet visitors.
Whiteboard & Explainer Marketing Videos
A whiteboard video animation is the process of which an author physically draws and records an illustrated story with various characters and background imagery using a whiteboard, or whiteboard-like surface, and marker pens. The animations frequently include a female or male voice-over narration that can be used to describe your brands product or service.

An explainer video is a short 2D or 3D animated video with characters commonly used by businesses to quickly tell their brands' stories in a memorable way.

Promotional Video Production
A promotional video is a business video with the intent to promote your products and services to customers and prospects. Promo videos convey a message from the brand to the audience, however, it doesn't outright ask you to buy something. Great promo videos can include real actors or you can use stock footage and stock images to create the perfect video.
Screencast Video
A screencast is a digital video recording of your computer screen and usually includes audio narration. Screencasts can be called a screen capture video or screen recording and it's a great way to teach or share ideas about your products and services. People typically use a screencast when recording a video tutorial, therefore, we recommend using good screen capture software. Camtasia Studio by TechSmith is excellent video editing software to use for this.
Product Review Videos
A product review video allow you to showcase your product through graphic callouts and/or models to correctly display your product effectively. Product review videos may talk about the best features of the product, and the pros and cons. Many online affiliate marketers post product review videos with the hopes that the viewer will watch the video, like the product and then order from their affiliate link.
Attraction Marketing Videos
An attraction marketing video is a video that give value and offers free content to pull prospective leads into your company. For example, many people are looking for work from home opportunities, a person may post a video talking about how they made money selling XYZ product, or ask people if they are looking for a work from home opportunity, and at the end of the video they direct the user on how to get started. This method is great for generating new leads.
Ready-Made Videos
A ready-made video, also known as a pre-made video, turnkey video or out of box video is a video that's a 100% done-for-you full marketing video. You can find ready-made videos for each type of video listed above. The difference between a ready-made video and stock footage is that the ready-made video commercials are complete videos that you can market to your audience immediately. You don't have to hire a video producer, video editor, script writer or voice-over talent because the ready-made videos are fully produced. Using ready-made videos may save a company thousands of dollars because it minimizes their video production costs. To make your ready-made video unique, we recommend branding the video with your domain name and/or business contact information. At Startup Remedy, we offer ready-made videos in various different niches. Click the link below to browse our ready-made video library.

Questions You Need to Ask Before Creating a Brand, Product or Service Video
What is the purpose of the video?
This is probably the most critical question you need to ask yourself before you get started with video marketing. Who do you want to target, what demographic. If your video doesn't have a purpose then you shouldn't make it. If you are just putting videos out to stuff your YouTube channel or because everyone else is making videos, then you should take a step back to reevaluate your video marketing strategy. Technology companies may create videos to explain how their solutions work, the benefits of the software, how to use the software or perhaps how the solution fits into different industries. Whichever reason you choose, make sure it is clear in your script and production.
Should I Produce My Own Videos or Outsource?
Whether or not you produce your own videos or hire a promotional video production company will depend on how much money and time you want to invest. If you have restricted resources, you can shoot a video with your smartphone or an HD camera. However you shoot the videos, you want to make sure that you upload new videos often. If you can post a new and exciting video every week, you'll be able to grow your views and subscribers quickly.
Popular Video Creation and Editing Tools
If you want to do your own promotional video production, then here are a few reliable video editing tools that you can use to get started. Some require extensive training and others are developed for the novice.
Final Cut Pro
Professional video editing, color grading, and motion graphics on the Mac.
Adobe Premiere
Premiere

Pro is the leading video editing software for film, and the web.

Adobe After Effects
Create incredible motion graphics and visual effects with Adobe After Effects. Design for film, TV, video, and web.
Camtasia
The best all-in-one screen recorder and video editor. Record your screen, add video effects, transitions and more.
VideoScribe
Easily create animated videos. VideoScribe is easy, quick and inexpensive. You can create great animated videos in no time without any editing skills.
Vyond
A

a cloud-based, animated video creation platform owned by GoAnimate. Create visually captivating animated videos for your business with ease. From training and employee engagement to explainer videos and brand storytelling.

Lumen5
A video creation platform powered by A.I. that enables anyone without training or experience to easily create engaging video content within minutes.
Renderforest
An all in one platform for creating your intros, explainer animations, promotional videos, logos or even a professional website.
The Best Websites to Get Royalty Free Stock Video Footage
Some of the best video commercials have been created from stock footage. Stock footage, and similarly, archive footage, library pictures, and file footage is film or video footage that can be used again in other films. Stock footage is beneficial for promotional video production as it saves time shooting new material and hiring actors and actresses. A single piece of stock footage is called a "stock shot" or a "library shot". The following websites provide royalty free and commercial use stock footage and stock images to use in your video projects.
Envato Elements – Browse through thousands of stock photos, fonts and web templates. With unlimited downloads of all of our items, your project will be perfect in no time.
Pond5– Search the world's largest video collection plus millions of music tracks, sound effects, motion graphics and images. Over 20000 new videos added daily.Pond 5
Shutterstock – Search millions of royalty free stock images, photos, videos, and music.
Storyblocks – Storyblocks' flexible, affordable subscriptions give you unlimited access to an expansive library of clips and content so you can speed up your workflow and create more efficiently.
Adobe Stock – Search Adobe Stock for millions of royalty-free stock images, photos, graphics, vectors, video footage, illustrations, templates, 3d assets, editorial assets and more.
Top Video Hosting Sites for Website Owners, Marketers, and Beyond
Conclusion
Now that you've learned about the benefits of video marketing, it's time to start working on your video strategy.

If you're looking for a ready-made web marketing or a custom video then contact us today! To preview our ready-made videos click here.
We hope that this article will help you on your video marketing journey to success. Please leave a comment and share this post with a friend.